One of those questions we get asked is how long does it take to cook chips in an air fryer? In this article, we'll give a rough estimate of this answer. Remember, our response may not be exactly accurate depending on some factors. It is no doubt an estimate and the variations with your own results should probably not exceed about five minutes.
Cooking Chips in an Air fryer: Preparation Time
You are either cooking frozen French fries or will be making homemade chips from your raw sweet potatoes. On an average, preparation time will usually not exceed about five to ten minutes whether or not the chips are frozen or you'll make it yourself. It all depends on your choice. However, frozen fries will take lesser time compared with homemade fries. Homemade fries on the other hand may seem healthier than frozen fries but all the same, cooking with an air fryer is still one of the healthiest ways you can cook your favorite meals.
Cooking Chips in an Air fryer: Cooking Time
The preparation time has been given above as about five to ten minutes. The cooking time far exceeds that and roughly within 20 minutes, your delicious and crunchy chips should be ready for serving. Remember that this may however be different in certain cases. For people who are no fans of highly-crispy fries, it is advisable to check about five minutes before the suggested time to see if the chips have cooked to your level of preference. People who love the very crispy and crunchy fries can however still leave it for a few more minutes to get the chips to their perfect taste.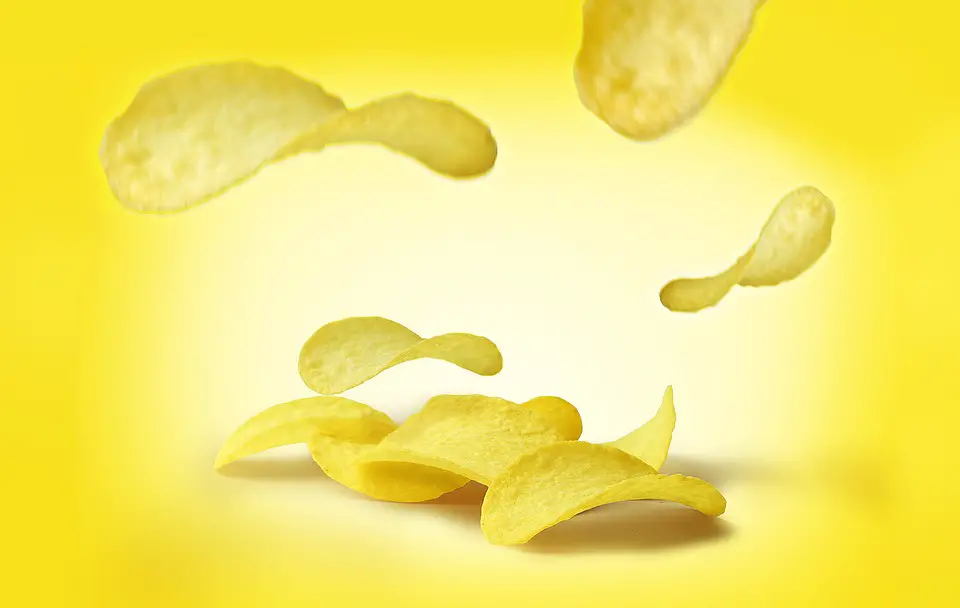 Tips to cook the best chips in an air fryer
You've bought your air fryer and are definitely looking for the best ways to cook your chips, be rest assured we'll give you a few tips below.
You'll have to clean your potatoes very well with a scratchy sponge and make sure it's clean and free from all dirt.
You may also decide to leave the skin on the potatoes as they offer more nutrients and fibers.
When slicing your sweet potatoes, make them as thinly as you can.
Remember also to always soak your potato slices in cold water for about 25 to 30 minutes.
You can then use a paper towel to pat dry the potatoes or wait a few minutes to get them dried.
If you'll add oil, add it along with the salt before you start cooking. It is not compulsory you add oil though, but a tablespoonful or less may help to sweeten the taste and make the chips appear crispier and crunchy.
The cooking time in your air fryer at about 390F would normally range between 20 to 25 minutes but it is advisable you check the fries at about 20 minutes to get the best result. So, for less than half an hour, you can get your air fryer to provide you some crispy and delicious fries without worries about the calories or fat. Enjoy!