When you know that the air fryer can fry, bake, grill, roast, steam and do much more, you'll realize how versatile these kitchen appliances are. One of the questions we often get asked is whether or not you can cook frozen food in an air fryer. So we'll be drawing from our experience with many of the air fryers we have reviewed and in this article, questions like can you cook frozen food in an air fryer as well as some others will be answered.
Can You Cook Frozen Food in an Air fryer?
The best air fryers will handle your frozen food perfectly. There are even some of those air fryers that will handle frozen foods better than raw, unfrozen ones. All of those foodstuffs that are frozen, whether they are meant to be baked or fried can be easily handled by your air fryer. It's up to you to enjoy whatever you want to enjoy, frozen or not.
How long do you cook frozen French fries in an Air fryer?
French fries are one of those foodstuffs you could easily cook in an air fryer. Since these fries are a common staple of the typical American people, it makes great sense to have a gadget like the air fryer that is able to cook this foods in a less-sinful, healthy and guiltless manner.
If you plan to cook a single layer of frozen French fries in an air fryer, you'll probably start having that brown and crispy texture after 15 minutes. You should start checking the food after 12 minutes though and at this time, you'll have to set your temperature at 400F. Remember also that you'll have to flip or shake the air fryer around once or twice during cooking to make sure the fries are evenly cooked and browned.
How long do you cook frozen chicken wings in an air fryer?
If you'll be cooking frozen chicken wings, you may want to preheat your air fryer to around 360F. Depending on the amount of chicken wings you'll want to cook, be sure the air fryer is not stacked and there is enough space for hot air to circulate freely.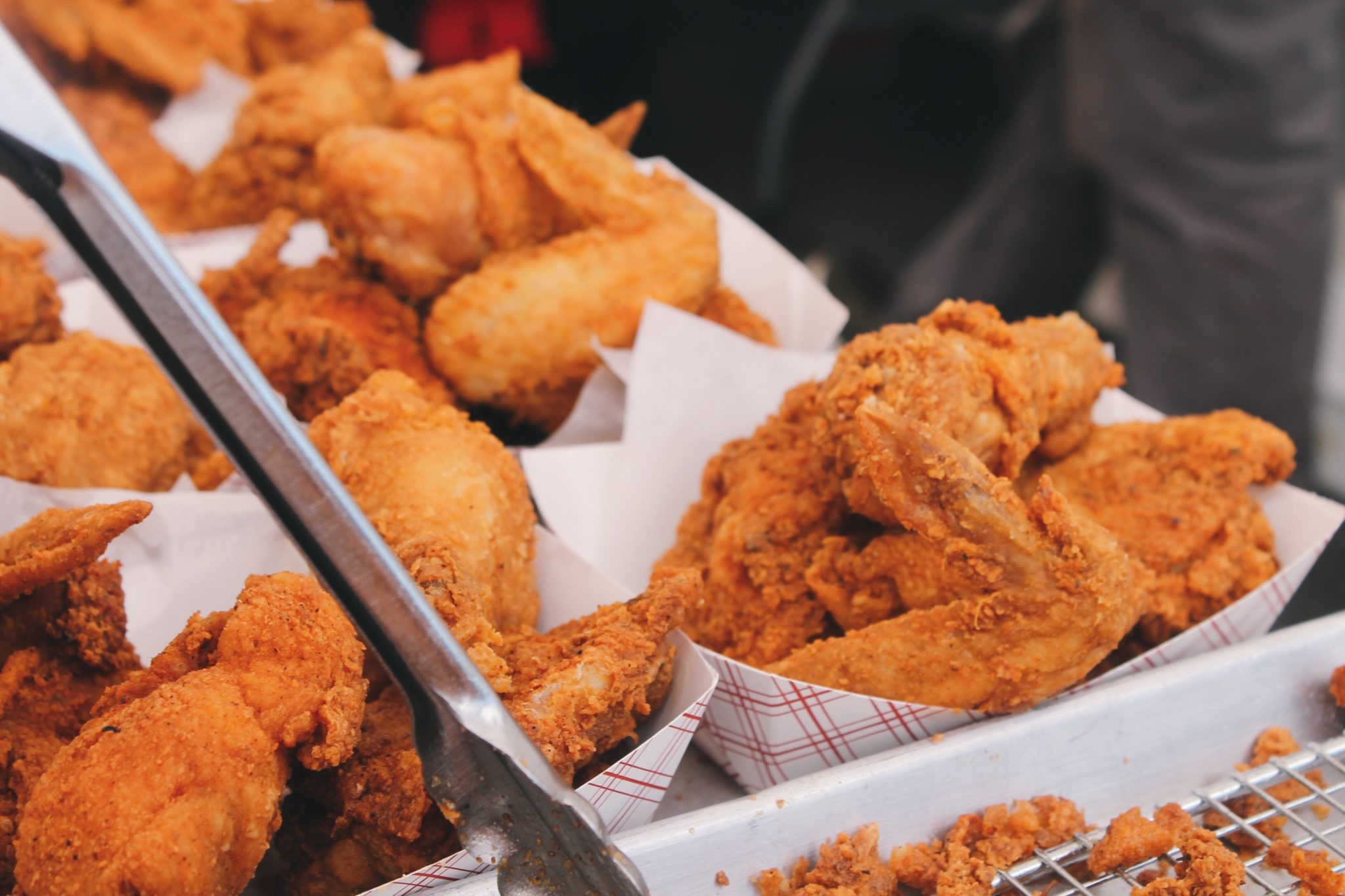 Place the chicken in the fry basket and slot it into the air fryer. You can then continue cooking until you've noticed a crispy and brown outer layer. Cooking the frozen chicken to this extent would normally take you between 26 to 28 minutes. However, you'll need to open the basket about two or three times while cooking to turn around the chicken wings with tongs.
After you're through with the cooking, you can then transfer into a bow and add two tablespoon of the wing sauce and toss it to coat the wings. After the required time, your chicken wings will probably be ready for serving. You can then enjoy.
Air fryers are capable of handling a lot of cooking ranging from baking, frying and steaming. It doesn't matter whether or not these are frozen. You could easily enjoy whatever you want in the air fryer. Whether or not they are frozen, the end product is always a juicy, crispy, delicious and oil-less healthy food.